GTA Online: Best Agency To Buy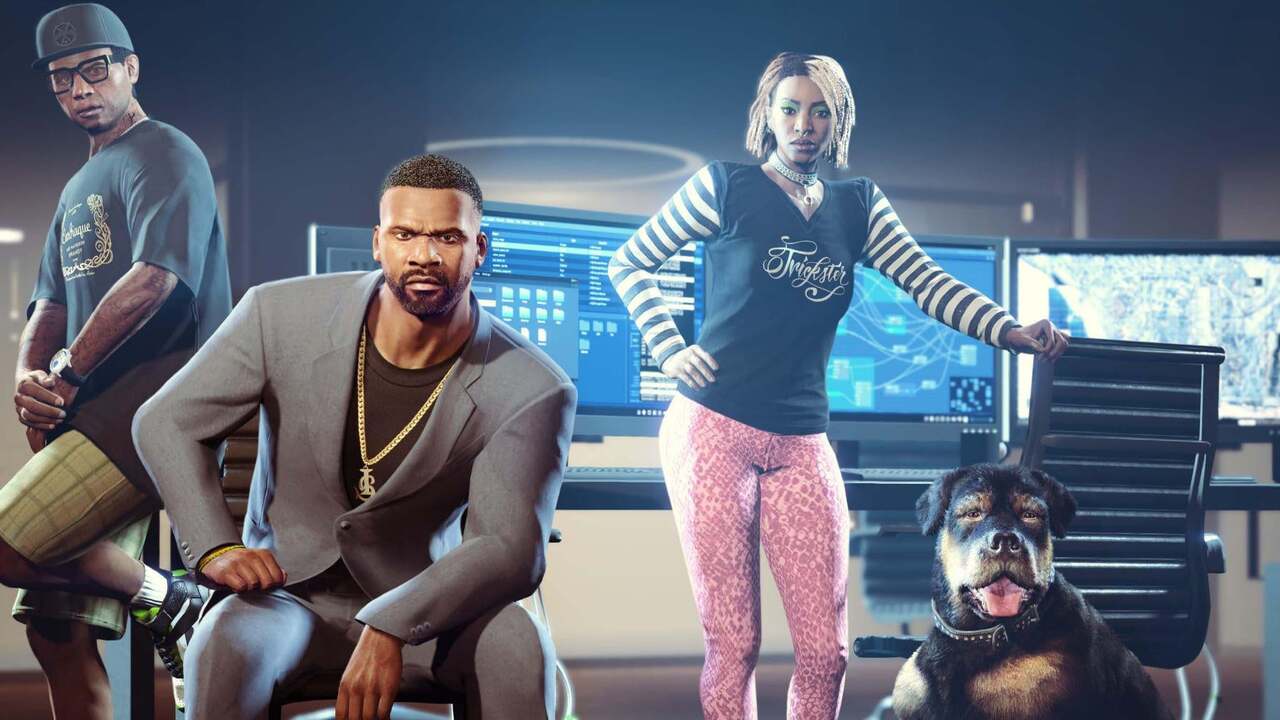 What is the best agency to buy in GTA Online? Agencies are part of The contract scenario, and if you are confused, you can find out How to start the contract via the link. Once you own a Agency, you can complete Security contracts and discover a new story involving Dr. Dre and his missing cell phone. You can also add a Arsenal to your Agency which sells some exclusive weapons, including the Stun gun and Compact EMP launcher, while installing Imani Tech as the Missile Locking Jammer to select the cars with the Vehicle workshop. As part of our GTA Online Guide, we will present the best agency to buy.
For more information on the companies, click on the following links: Best nightclub to buy, How to get rich with nightclub warehouse management, Best office to buy, How To Get Rich With Vehicle Freight And Special Freight In The Office, Best bunker to buy and how to get rich with Gunrunning, Best hangar to buy and how to get rich from contraband, and Best auto store to buy.
GTA Online: Best Agency To Buy
As you learn How to start the contract, you will have to decide on the best agency to buy. You can buy Agencies from Dynasty 8 Executive, which you can access from your smartphone's internet browser. The site is located under Money and services tab or by entering the following URL in your browser: www.dynasty8executiverealty.com. In total there are 4 branches available for purchase. They are:
Rockford Hills: 2,415,000 GTA $
Vespucci channels: 2,145,000 GTA $
Little Seoul: 2,010,000 GTA $
Hawick: GTA $ 2,830,000
To be honest, all Agencies are in decent locations and the interiors are all the same no matter which one you buy. If you have the Maze Bank West Office, then you might want to opt for the Agency in Rockford Hills Where Vespucci channels to reduce travel between the two. It is a good idea to buy businesses that are close to each other to reduce travel between them. Consider where your Arcade, Nightclub, Automotive Shop, and MC Club is also, then choose the agency that best suits you. However, if you want to save money, maybe choose Little Seoulbecause it is the cheapest of the four and is still easily accessible.
Agencies: Better customizations
As is generally the case with businesses and properties in GTA Online, there are a number of customizations and modifications you can purchase for your convenience. Agency. These add to the overall cost of the business and are primarily cosmetic, but you may want to consider adding a Arsenal, Accommodation, Where Vehicle workshop if you plan to spend a lot of time playing The contract. It is noted that you can buy customizations later, you just need to select your Agency from Dynasty 8 Executive website to buy them when you're ready.
Art, Wallpaper, and Highlight are completely cosmetic and altogether change the appearance of your Agency, so only buy them if you can afford it. They are not compulsory.
Armory: is it worth it?
the Arsenal for the Agency costs 720,000 GTA $ and comes with a number of perks and perks. You will find it on the floor of your Agency office, and it allows you to buy Turning equipment Like Night vision glasses and recyclers. You will also get a Gun locker allowing you to personalize your Weapons equipment, while you will find a new offer of Ammunition and one First aid kit on the counter.
Maybe the best thing about the Arsenal, however, is that it doubles as a AmmuNation, with some exclusive weapons. the Stun gun ($ 352,500 GTA) and Compact EMP launcher ($ 493,500 GTA) can only be purchased from the Requisitions Officer, which also sells a range of other guns, armor, and upgrades, including Mk. II Improvements.
Accommodation: is it worth it?
As with most properties in GTA Online, you can add Accommodation to your Agency for 275,000 GTA $. This is located on the first floor of your Agency office, in front of the Arsenal. Its main advantage is that it allows you to adjust your Agency like a Place of appearance in the Interaction menu. You will also get a Sorcerer's ruin arcade cabinet, radio and closet where you can change your clothes.
Another cool feature is an interactive shower next to the master bedroom. If you sing into your PS4 microphone while taking a shower, you'll earn a little extra PR for your efforts.
Vehicle Workshop: Is It Worth It?
the Vehicle workshop costs GTA $ 800,000 and includes a Garage with space for 20 cars and one free Enus Jubilee SUV. the Vehicle workshop also includes some unique modifications including Imani Tech which allows to install a Remote control unit (235,000 GTA $) and a Missile Locking Jammer ($ 400,000 GTA). The latter is particularly effective against Oppressor Mk. II users and provides another option if you are looking for ways to How to avoid heartache.
You can access the Garage either by using one of the elevators of your Agency or by parking there from the outside. To use your Vehicle workshop, park the car you want to customize in your Agency then step inside. Right press the d-pad to enter the edit menu.
Agencies: all the advantages and advantages
Own a Agency comes with a number of perks and perks. For example, at the entrance and in the kitchen, you can stock up on Snacks for free. Speak to the concierge to access Agency services. This will allow you to exit the building into your Personal vehicle, a Helicopter, or travel quickly around Los Santos using SUV service.
You can stroke Chop, and you will get a Award with 800 RP the first time you do this. During this time you will find a Space Monkey 3: Bananas Gone Wrong arcade machine upstairs in each Agency, regardless of changes and upgrades.
Meanwhile, when you are on the move in Los Santos, you can call Franklin to ask Security contracts and Public telephone call missions without needing to visit your Agency office. You can also invoke the Business SUV, use SUV Services travel fast and ask for a Reserve of supplies containing ammo, health and armor for 5,000 GTA $.
---
What do you think is the best agency to buy in GTA Online? Take a look at our GTA Online Guide, and let us know in the comments section below.