GTA leak hints at major visual improvements for new remasters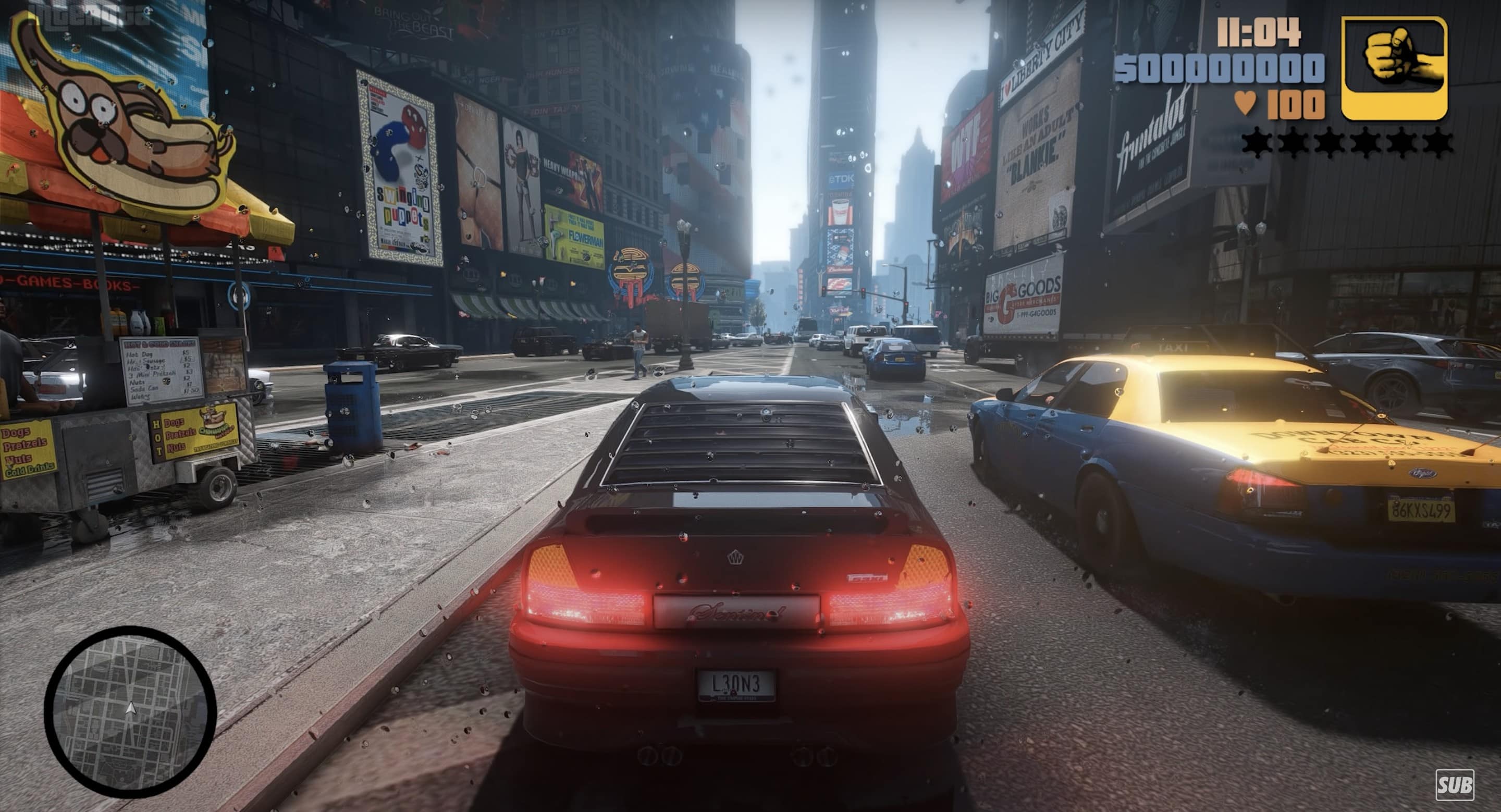 New details have emerged on the next Grand Theft Auto: The Trilogy – The Definitive Edition before his official debut. A leak hints at big visual upgrades for all three games, including "shiny new light and environmental upgrades" – and high-res textures.
For those planning to play the trilogy on PC, the leak also offers a look at the minimum and recommended system requirements for the trilogy.
New details appear for GTA: the trilogy
Rockstar Games finally confirmed GTA: the trilogy October 8 after months of speculation. It has promised support for the latest consoles and PCs this year, and mobile versions for iPhone, iPad, and Android to follow in 2022.
Rockstar has also promised "modern graphics and gameplay improvements" but hasn't told us much else about the kind of visual enhancements we can expect from the three remasters. Now we have a few more.
Posted on the unofficial GTA forums by tipster @ alloc8or, which has proven to be reliable in the past, a leaked blurb states:
Three iconic cities, three epic stories. Play the genre-defining classics of the original Grand Theft Auto Trilogy: Grand Theft Auto III, Grand Theft Auto: Vice City and Grand Theft Auto San Andreas updated for a new generation, now with overall improvements including new lighting and brilliant environmental upgrades, high-resolution textures, increased drawing distances, Grand Theft Auto V-style controls and targeting, and so much more, bringing these beloved worlds to life with all new levels of detail.
The blurb also provides details on a promotion for PC gamers, which offers those who buy the new RGT trilogy before January 5, 2022, a $ 10 discount on qualifying titles through the Rockstar Games Launcher. It included a link to a Rockstar Support Article which does not appear online yet.
PC requirements suggest big improvements
The same leaker has also released some system requirements for PC gamers:
Minimum requirements:
Intel Core i5-2700K / AMD FX-6300
Nvidia GeForce GTX 760 2 GB / AMD Radeon R9 280 3 GB
8 GB RAM
45 GB of storage space
Windows 10
Recommended:
Intel Core i7-6600K / AMD Ryzen 5 2600
Nvidia GeForce GTX 970 4 GB / AMD Radeon RX 570 4 GB
16 GB RAM
45 GB of storage space
Windows 10
PC gamers will know that these aren't exactly high-end specs, which is good news for those still playing on older systems or budget versions. But that does not necessarily mean that the RGT the visual improvements of the trilogy will be a bummer.
If you compare the system requirements with those of GTA V on PC – which still looks great in 2021, eight years after its release – the RGT remasters require significantly more processing and graphics power, and twice as much RAM (if these disclosed requirements are correct).
So those who assume that Rockstar is just going to reissue GTA III, Vice City and San Andreas with minor changes – which doesn't make much sense anyway – could be a pleasant surprise. We expect to hear more from Rockstar in the coming weeks.